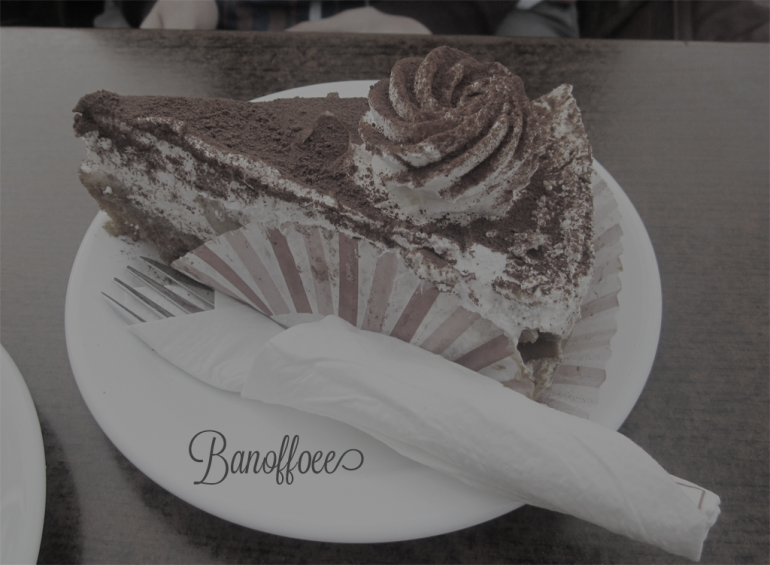 Banoffee pie
26/06/2013
It was my best friend @Ionni Markova who introduced me to this very special, sweet, yammy cake. She came to visit me in Malta and we had a day for sightseeing in Mdina.
We were Ionni, Antoniya and me at Fontalla Tea Garden. We were all so hungry for some sweet after walking around the whole day. So, we all ordered different cakes. Ionni got the Banoffee pie and ended up to be the best choice from the menu card. Antoniya got a rikotta cheese cake and me, I got a chocolate one of course 😀
I bit from Ionni`s banoffee pie and I really felt in love in this cake.
After some time I discovered that they also have Banoffee in Busy Bee.
I really love this cake so I tried to do it myself. I followed this recipy and can say that it is working and it is actually pretty easy to make because it requires no baking 😉
NB! Remember that you need Carnation Condensed Milk, not any other kind of Condensed Milk (it won`t work)
I hope I inspired you with this cake and you put it in your do-list 🙂 Have fun making it!